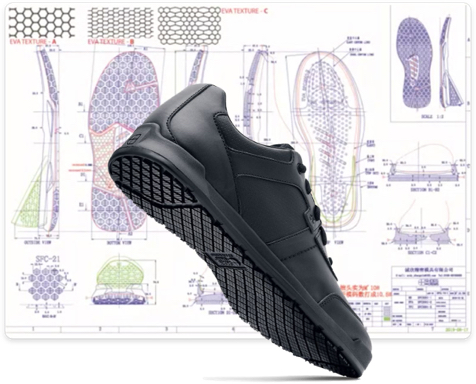 Take A Look For Yourself
Explore Our Technology:
Hover over each number to learn more, then click the number to shop that feature.

1 1. EXCLUSIVE SFC SLIP-RESISTANT AND OIL-RESISTANT OUTSOLE:
Our clog-resistant outsoles are engineered to provide strong surface contact, while featuring wide-spaced traction lugs that minimize clogging. This makes your outsole easier to clean and prevents the tracking of contaminants, without sacrificing your slip resistance.
Previous
Next